Electrical Wholesaler Moelle
Intelligent Procurement
Professional buyers say 'the money is in the purchase'. As a professional distributor, we can provide you with all the tools to make the most of your money.
Our service begins with our online shop, the portal for eProcurement. In addition to 1.3 million articles, the shop also offers all functions required for electronic procurement. Moelle offers a variety of services for clients, who require continous provision of standardised product lines. We will optimise the provision of C parts by means of a Kanban system. Alternatively, you may prefer working with customised catalogues - online or as hard copy. In our experience, all of these methods will provide measurable procurement improvement for your company. Let us work together to find the perfect solution for your requirements.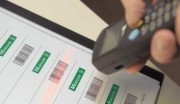 What if you are looking for a custom eProcurement system, or require national key account management? No problem: Just give us a call!